Welcome to the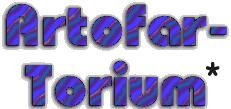 A new experience for the image nation!
End the tyranny of vertical scrolling!
Gallery one - A Phothibition of Exographs (128K bytes)
Gallery two - The Dynagraphs (290K bytes)

I suggest you use the right cursor key to "walk" through the galleries.
I hate explanations, but there are some notes at the end.



This name is my creation, but if you have a vaguely similar enterprise, I encourage you to choose a different (please!) but confusingly similar one. "Life is for living; art is for farting." Said (I believe) by the (mostly) English writer Lawrence Durrell (1912-1990) - more info here - but of course it might have been someone else entirely. Nothing in these galleries is simulated. "Photograph" comes from Greek, and means "writing with light." Obviously, "exhibition" is the opposite of "inhibition."
© Brian Chandler, 1999