Huh?
Click the pictures for a bigger, complete version.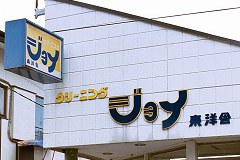 You can read the name of this cleaning shop, right? Now ask a Japanese friend who can't read English to read it... same answer in katakana
Utsunomiya, July 2000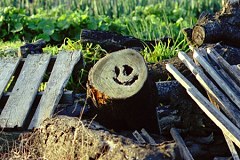 Smiley
Tanuma, November 1999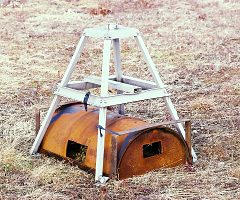 Mystery object
Within 100m of home, February 2001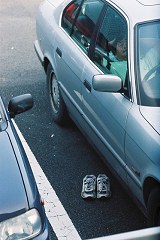 Sleeping
From my bedroom window, August 2001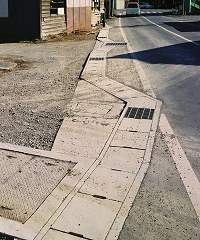 Drunken drain
Sano, February 2001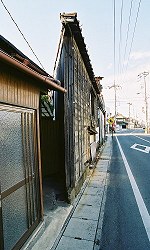 They sometimes say "Japan is a narrow country".
Sano, February 2001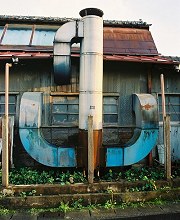 Oddly reminiscent of "Eruthrian letter" - fifth picture in the Phothibition of Exographs
Tanuma, May 2001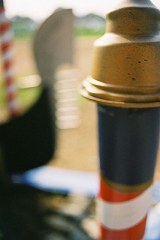 Venice, Horigome
September 2001